Luke Bennett—As this semester reaches the point where most students come to the realization that we are almost in the Summer months, a few of my favorite days are quickly coming and going. This is that time of the year where those sunny, upstate New York afternoons begin to become commonplace. I am not saying that the rest of the year is just a drop in a bucket, however those memorable Brockport days seem too few and far between when the village is snow covered.
Having said that, here are my top 5 days at Brockport seemingly annually…
5. Saturday Before Fall Semester
Being on the hockey team means waking up early on the Saturday before fall semester starts to help our College at Brockport community move in to their new dorms. It is truly the day where I meet and have met the most amount of people in my college career. Sure, moving dressers and boxes is not my ideal Saturday morning, however it brings me a sense of community and commitment to helping our Brockport family in any way possible. Plus, when we finish up around noon or one, our entire team reassembles for a day filled with firing up some steaks on the grill and having some cold ones (21+, of course) and getting to reminisce on our summers. The reason this day is not higher on the list is strictly due to the Sunday that follows, where I usually find myself in a scramble to get ready for the first day of classes.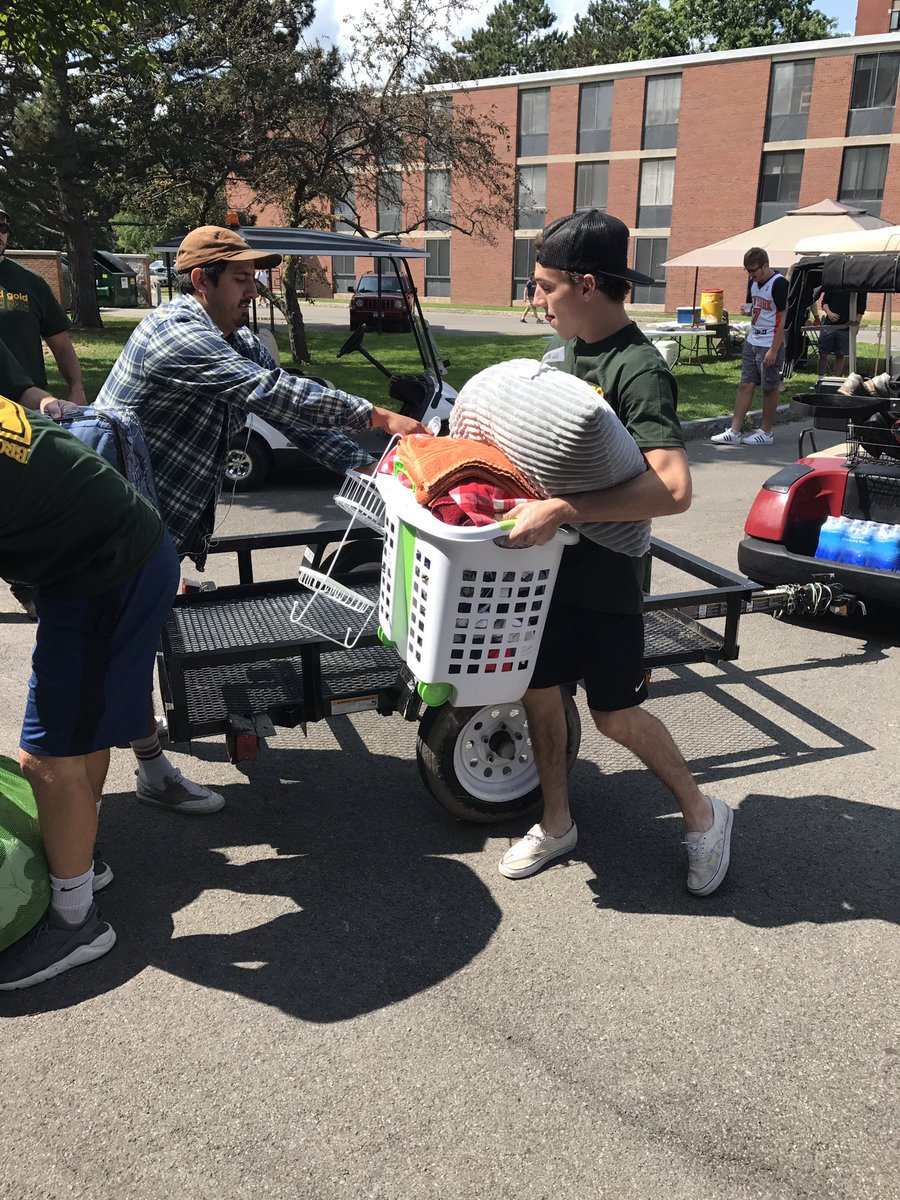 4. Last Day of Exams Fall Semester
I might be the biggest Christmas person to walk the face of this planet. Around this time, one will rarely find me not in a turtleneck or ugly sweater. Something about the feeling of Christmas time brings me back to my childhood of waking up super early and shaking presents. The last few years, when our finals had all been taken, we have a Christmas gathering as a hockey team before we head off around the globe for the holidays. This day masks the sense of accomplishment I should feel having finished a strong semester with the smell of Christmas cookies and appetizers, which I truly don't hate.
3. Anytime There Is a Food Truck on Campus
I get it, this isn't one day of the year. These days are my number 3 because there is truly NOTHING like getting free food in college. I recall my freshman year, walking from Holmes Hall back towards The Crossings (apartment complex where I live) and seeing a message from a teammate in our groupchat saying that there was free macaroni and cheese on campus. Having to quickly extract all the information as to where this truck was, I did that fast walk you do when you are late for class but don't want to look like you are running towards the location of said food truck. Granted the line was long, but I simply remember how much brighter my day got by a simple bowl of ooey-gooey, free mac and cheese.
2. Homecoming
Homecoming is special everywhere. Every school pretty much has one, and they all are tremendously fun and people from all walks of campus life gather to celebrate. It is a day where you get to watch your school compete in athletics, stuff your face with food without any guilt, and feel (if you're a freshman or new) what it truly means to be a Golden Eagle. Whether you play on the hockey team, are in the science club, or simply are your best you, this is a day where everyone is reminded why we chose Brockport. Having said all that, it is always better when Brockport football demolishes whoever they are playing, usually St. John Fisher.
1. Eagle Day
I would say unanimously the school-wide favorite day of the year (based on zero facts or studies done) is Eagle Day. It is not simply a day we need off from classes to catch our breath, it is the day we deserve due to the blood, sweat, and tears we pour in to the academic year. It is a day where we can sit back, enjoy the weather, catch a baseball game, and make memories with our friends. It is basically a springtime version of Homecoming. It is a perfect storm of free food, no classes, and a state of euphoria induced by the previous weeks of school-related stress. I love Eagle Day and will cherish the friends and memories made on this beloved 24 hours.